Today marks the last stop in THE TEASER TOUR for SECRETS, the sequel to THE IVY set to drop in just a few short weeks on May 31st.
We'd like to take this opportunity to thank all of the *fabulous* bloggers who participated in the tour:
Let's give all these seriously awesome bloggers a huge virtual round of applause!!! And readers: just in case you missed part of the tour featuring never-before-seen exclusive excerpts from the soon-to-be-released second installment in The Ivy Series, or are just tuning in now, you can still check out all the teasers by clicking on the links to the blogs above!
And now, without further ado, the final teaser...
I think it would be best if we didn't talk for a while. Please don't try to contact me. It will just make everything harder.
Silent tears were leaking out of her eyes when she finally reached the end of the e-mail.
Holy smokes! What on earth is happening here??? (Well, I obviously know the answer, but I am absolutely loving all the speculation and online chatter surrounding these tantalizing teasers...)
AND WAIT! Just one more thing: since we did promise ten teasers, here's ONE MORE (originally meant to be featured on May 5th) as an extra bonus!!!
As she watched her ex-boyfriend and her "favorite mentee" wrestle in the snow, the girl who was working alone in the offices whispered words that fell on empty ears, "Callie Andrews: you are so dead."
Yowzers!
...And that concludes our tour. I hope you all are as excited as I am for the upcoming release of SECRETS on May 31st, and that you will have as much fun--if not more--reading it as I did writing it!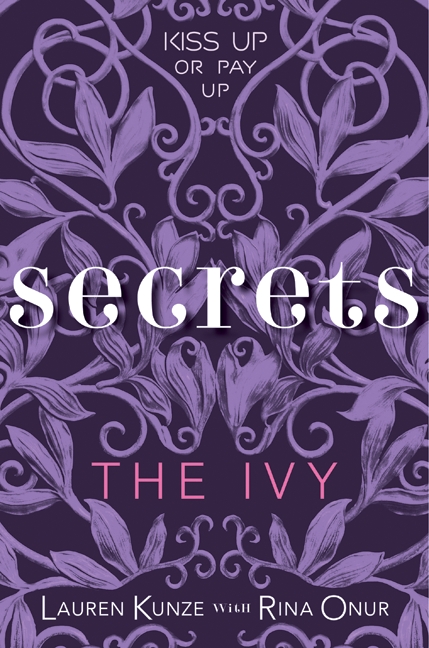 Reputation, Reputation, Reputation.
You're a student at the most prestigious university in the country, and you've been tapped for the most elite social club. You've made it!
Callie Andrews triumphed during her first semester at Harvard: she made incomparable friends, found the perfect boyfriend, and received invitations to the most exclusive secret societies. But she may have ruined every-thing with one ill-fated night. Now she's keeping secrets from everyone, including…
Clint
the upperclassman who's too good to be true
Vanessa
the best friend turned backstabber
Gregory
the guy who's a total(ly hot) mistake
and Lexi
the social queen who wants to bring Callie down.
But Callie didn't get into Harvard by giving up, and she isn't about to now. Besides, she's not the only one with something to hide...